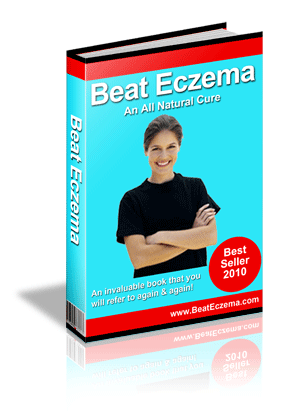 Thanks for visiting this Beat Eczema Review. If you are looking for ways to treat eczema, check out what this book has to offer below and see if it is the answer to your problems. Just bear in mind that this is only a review. If you'd like to visit the official product website, you may proceed to http://beateczema.com
What is Beat Eczema?
Beat Eczema is an eBook on natural ways to cure eczema. The Beat Eczema system tries to address the root cause of this skin problem rather than what can only be seen by the naked eye. It does not only address the skin problems. Rather, it tries to cleanse your whole body from toxic substances that may be contributing to your skin condition.
Beat Eczema was written by Susan Clark, an eczema sufferer for 26 years. Being afflicted with the condition herself, she understands the burden that comes with having eczema. Therefore, she also understands that addressing the superficial problem on your skin with pills and creams as dictated by traditional medicine can only do so much. In this book, Susan will help you how to go about your problem and finally make it go away the way she did.
How does the Beat Eczema system work?
As previously mentioned, the Beat Eczema system is an all-natural cure for the disease. This means that the solution it offers focuses more on diet and natural remedies to reduce all types of discomfort associated with it.
These are the things that you will be learning from the eBook:
What causes eczema and how to eliminate them
How to eliminate eczema without the use of medication
How to stop the itching
How to eliminate dry skin
How to be totally free from pain and sleep soundly at night
How to slow down your skin aging process
How to create younger, toned, firm skin
How to unleash your body's natural ability to heal itself from all skin complaints
How to treat your child's eczema
Is the Beat Eczema system effective?
People with eczema can be different in many ways. What works for one may not work for the other. With that said, I want to impart that the Beat Eczema system has a good potential to be helpful. As for the cost however, honestly, I doubt that the information cannot be found in the Internet for free. It's just me but the author is not a doctor herself and I believe that anybody who does not really have the expertise in a given field should not charge as much as $30 for her book. There are so many free information over the Internet from other eczema sufferers. Therefore, just buy the Beat Eczema eBook if you are not fond of doing research.
What's good about Beat Eczema is that it promotes the use of natural products. For instance, it prefers the use of flaxseed oils in place of steroid creams. It also offers encouraging and motivational material that can prove to be necessary for eczema sufferers given the burden that comes with having the disease.
So, if you are an eczema sufferer or know someone who suffers from it, Beat Eczema can be a good read.